Since 1947, Foodservice Equipment that Delivers!
For over sixty years, Carter-Hoffmann has been helping people enjoy fresh and appetizing meals. From banquet guests to quick-serve restaurant diners, grade school students to hospital patients, they make it possible for you to serve every meal as fresh as when it was prepared, no matter if you're serving one or 5000.
From their beginning in 1947 as a small welding shop specializing in stainless steel fabrication, Carter-Hoffmann has grown into a leading supplier of commercial foodservice equipment with products for holding, transporting, rethermalizing, and serving.
Today, the world's leading hotels, resorts, chain restaurants, and institutions rely on Carter-Hoffmann equipment to deliver their meals efficiently, safely, and kitchen-fresh.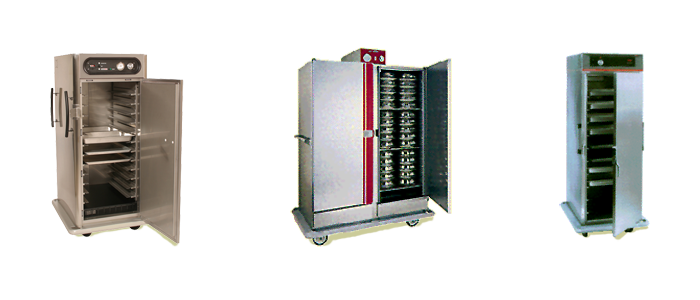 Warmers
From keeping hot food fresher longer to capitalizing on impulse sales with front of the house holding and merchandising equipment – you'll find a complete set of categories to choose from here.
Dispensers
A complete line up including beverage and cold plate dispensers, french fry, plate and dish, cups and lids, silverware dispensers and more.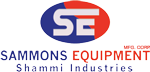 About Sammons Equipment
For over 30 years, Sammons Equipment has been providing the most reliable and innovative standard and custom made products in the Food Service Industry. Headquartered in Corona, California, their clients include the world's most prestigious hotels and resorts as wells as schools, hospitals, restaurants, convention centers and correctional facilities.
Dedication to Excellence
Sammons Equipment's unmatched commitment to excellence has lead to a consistent record of satisfied customers. Whether you are looking for a custom-made product or are ordering straight from their catalog, Sammons Equipment's affordable prices, unsurpassed quality and world-class customer service keep their clients coming back for more.
Commitment to Quality
Ordering from Sammons Equipment means that you are ordering a top quality product superior in design, construction and appeal. Although the industry and the business climate have changed, Sammons Equipment's dedication to quality remains constant. They have done this by creating a culture which makes every effort to surpass customer expectations.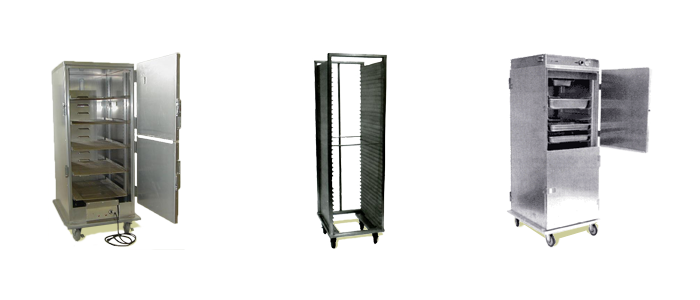 Food Merchandising Equipment
Who can resist the sight and smell of fresh, hot, ready-to-serve food? NEMCO merchandising equipment puts your great-tasting temptations front and center for attractive presentations that also preserve freshness and flavor.
Improves visibility.
Brightly lit interiors plus attractive, large, glass fronts and sides draw attention and fully showcase food selections.
Adjustable controls.
Thermostatic controls and humidty pans on several models let you manage freshness and overall food quality.
Versatile display options.
Adjustable shelving plus accessory racks and other options let you customize your merchandiser for a wide variety of food items. Promotional signs available for most models.
Long-lasting durability.
Brushed stainless steel and tempered glass require little maintenance, and are easy to clean. Durable, hard-working construction lasts and lasts.

Trusted For Generations
Cambro Manufacturing supports foodservice operators worldwide with products designed to make operations safer, more efficient and more profitable.
Product categories include trays, table service and display items, storage, shelving, merchandising and insulated transport products, warewashing systems and healthcare meal delivery solutions.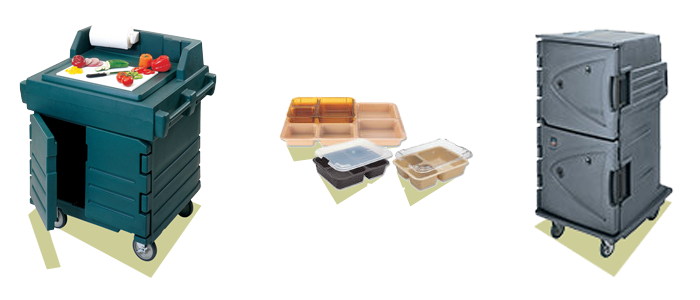 Foodservice
Imagine being able to trust one manufacturer for over 75% of your kitchen! Advance Tabco makes everything including sinks, work tables, dish washing tables, cabinets, chef counters, shelving, aluminum racks, and more. Rest assured knowing that your project is in the hands of one of the most trusted and recognized names in the industry.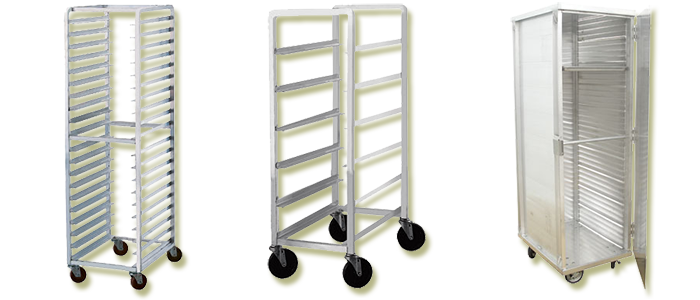 About Piper Products
Piper Products doors opened in Cudahy, WI in 1960. As a small company catering to the needs of local, independently owned bakeries and grocery stores, Piper started by primarily supplying bread racks and food transport cabinets. As the business grew and industry contacts were made and fostered, the desire for expansion demanded that Piper look for more ways to support their growing client base.
In 1990, Piper bought Super Systems, a company out of Green Bay, WI, who offered a quality line of ovens and proofers that could accommodate any baking need. That same year, Piper closed the Cudahy, WI facility and moved operations to Wausau, WI.
In an effort to expand the product line, Piper purchased three companies between 2000 and 2006, SECO Products Corp., Servolift, and Chef System, an extensive line of Cook & Hold Cabinets. With product and distribution lines Piper hadn't already had, SECO's Elite and Reflections cafeteria and buffet serving systems was exactly the direction Piper was anxious to head in. Expanding their presence in schools, hospitals, and prisons, SECO's premier line of cafeteria and buffet serving equipment was the perfect addition to Pipers quickly growing lineup.
In 2013, Piper purchased R&D Fixtures out of Tennessee. R&D Fixtures, already well known in the grocery and convenience store market as manufacturers of customizable ready-to-eat food merchandising equipment, has been an exciting asset to their existing line of refrigerated and heated food merchandisers.
Piper Products is focused on providing quality products, unparalleled service, and optimum value.
About Victory
For over 65 years Victory has been a leading manufacturer of commercial foodservice refrigeration products, focused on providing customers with unsurpassed value, superior customer service and the highest quality products available in the industry today. A continuous product development process ensures a steady stream of innovative, technologically advanced designs; which provide the ultimate in energy efficiency, food safety, storage flexibility, reliability and durability. Each Victory model is designed with essential standard features, while also offering a wide variety of options, accessories and modifications.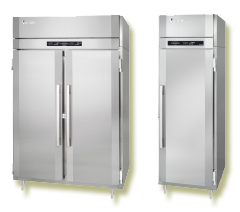 Cres Cor, a family owned company, has been a moving force in mobile FoodService history since 1936 and is centrally headquartered near Cleveland, Ohio. With over 275,000 square feet of state-of-the-art manufacturing and distribution facilities, we have made a company-wide commitment to unsurpassed reliability and superb customer service.