The projects listed below are just a few of examples of the products and services IFE Marketing provides.

Schofield Barracks, HI
Summer 2017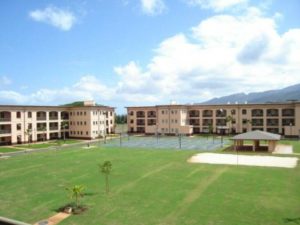 Provided and installed various cooking and holding equipment, to include combi-ovens, ranges, planetary food mixers, multi-battery fryers, griddles, kettles, convection ovens, kettles, refrigerators, freezers, and various countertop equipment. IFE, together with our installation team, overcame logistical obstacles and firm customer requirements to deliver full scale turn-key foodservice equipment package.
Joint Base Elmendorf-Richardson, AK
December 2016
Provided and installed 86 inch conveyor-type dishmachine, full-room-wrap conveyor tabling and soiled-dish accumulator. This project also included stainless-steel wall and pass-thru flashing. IFE delivered a complete and turn-key dishroom to the customer's satisfaction, while meeting the time line of the contract.
USP Leavenworth, KS
2014 to Present
One of the first generation federal prisons. Construction began in 1897 by military prisoners who marched 2.5 miles from Fort Leavenworth and went on for two and a half decades. (Source: Wikipedia)
Due to the facility's age existing utilities have to be evaluated and confirmed loads before new equipment is ordered. IFE has worked closely with the Food Service department and Facilities department to make sure all the solicited equipment will work within the limitations of the available utilities. IFE Marketing has installed a Stero flight machine, Garland double stack convection ovens, and Garland griddles to name a few.
Valent Hall – USCG Sector/Air Station, TX
February 2018
IFE worked closely with GSA and the USCG to provide a new galley with the required food service equipment for its grand opening. Due to hurricane Harvey the ordering of the equipment was delayed by months. IFE was able to work with manufacturers to get the majority of the equipment shipped within 2-3 weeks of receiving the government purchase order. Shelving, dishmachine, sinks, ovens, ranges, refrigerators, worktables, etc all built per the specifications requested by the US Coast Guard. The majority of the equipment was delivered, uncrated and installed in time for the grand opening and dedication ceremony.
Architect of the Capitol (Longworth House), DC
January 2017
Completed a complex custom serving line project for Architect of the Capitol at the Longworth House Office Building. IFE supplied and installed a complete custom serving line manufactured by Delfield during a major renovation of the Longworth Cafeteria. Serving lines included custom finishes, custom layout design, and custom drop-in components. Turnkey service was provided starting from design through on-site installation.
Fort Dix, NJ
August 2014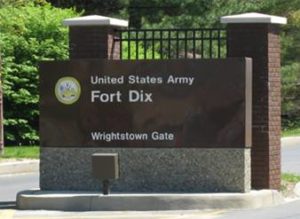 Continued support of BOP facilities such as FCI Ft. Dix, NJ where successful projects include furnishing equipment ranging from walk-in warehouse refrigeration, heavy duty cooking equipment, and flight type dish machines. Services include product research, specification, bid work, expedited order fulfillment, and support after the sale.
IFE Marketing has successfully completed numerous food service equipment projects in a diverse network of government markets including:
Army
Marine Corps
Navy
Air Force
Coast Guard
Federal Bureau of Prisons
Department of Homeland Security
Veteran's Affairs Medical Centers
Bureau of Land Management

Bureau of Indian Affairs
Department of Labor
National Park Service
State & County Government Agencies
Job Corps Centers
Bureau of Reclamation
Social Security Administration
Department of Agriculture
Department of Transportation

Department of Defense
Military Academies
Immigration & Naturalization Service
Defense Commissary Agency
Department of Health & Human Services
Property & Fiscal Offices
National Guard
General Service Agency